BAUMHAUS FOR YOUR EVENT

Need a space for a meeting, workshop or public event? Beautiful, multifunctional and barrier free rooms for up to hundred people, located centrally in the interesting and creative Gerichtstr. 23 in south Wedding/Mitte.
Das Baumhaus provides space for a broad variety of events and an inspiring and creative atmosphere. You can use our spaces for a few hours or a full day, just the quiet, clay-walled seminar room for smaller public events or focussed work sessions, or our main room with sidewalk access and big windows, bright with daylight and candle-lit at night. Also, Baumhaus is at it's best for a weekend workshop for a group: feel at home with the full space for you, circle seating for up to forty people and cozy corners to split up the group…
Interested? Email to info@baumhausberlin.de or call Karen: 0176 78566593 for more information!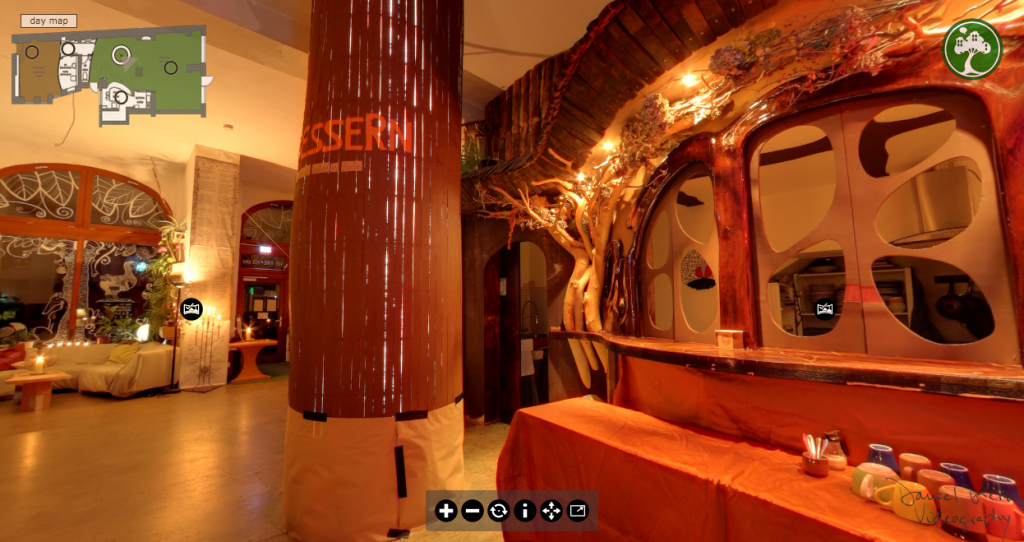 Baumhaus Project Space
140m2 store front, side walk access, barrier-free, flexible chair order
• 75m2 main room,  25m2 seminar room, kitchen & bar (connected to the main room)
• beamer, flipchart, moderation boards, moderation box
• catering (e.g. fingerfood & buffet by our partner "The Real Junk Food Project" with rescued, organic food)
• public transport (3min. S/U Wedding Ausgang Reinickendorfer str.)
• next to Panke canal and playing ground for beautiful walks
• more event spaces in the backyards of our building, e.g. art loft berlin, kochende welten and fabrik 23
Space in Progress The Baumhaus Space got build by lots of volunteers, lots of love, time and donations by many people. And as you can see: we're not done yet. As a matter of fact, we think it will go on for quite a while, but we kind of like it: we think it makes part of the beauty of the space: always moving forward, changing and growing. So please be aware that the space is fully functional but not perfectly finished yet, and enjoy the in-progress-creative-building-vibe. And if you feel inspired to come beforehand and put some more finishing or artful touches in the space, you're welcome to join one of our collaborative building sessions.
Please note: Baumhaus is a place for projects that enhance a sustainable, democratic and solidarity society. As a matter of course, we will deny collaboration with supporters of coal and nuclear energy, proliferation of arms, genetical modifying or environmentally polluting chemicals. Also, hostile attitudes, violation of human rights and inhuman actions or statements are criterias for exclusion.