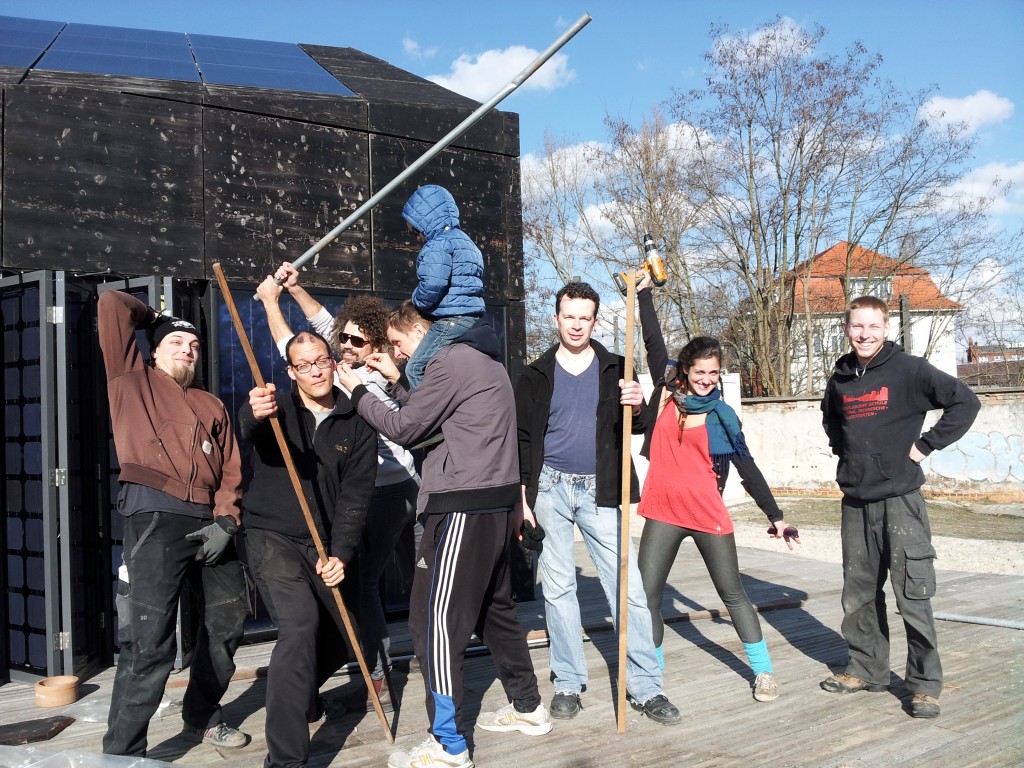 We were so happy to have the nice folks from the Living Equia energy efficient house donate enough wood for us to start building the multifunctional room and the toilet rooms in the cellar: thanks again guys!
Also big thanks to everyone who showed up to help pick up the wood and unload it. We completed the whole task in just under 5 hours including picking up and dropping off the truck… with no injuries or accidents!
Afterwards, everyone cooked and hung out for a nice networking evening.
Thanks to our intern Kyuri Chang for the great documentation photos!