(auf deutsch weiter unten)
Dear Fellow Emerging Berliners,
Last Saturday's Emergent Berlin festival was a beautiful experience with content that was engaging plus an open and authentic vibe shared by over 800 people. I would love to make doing these types of events a sustainable reality with your help…
Therefore, I would like to warmly invite you join me in the Baumhaus this Sunday evening 24.08. to celebrate our success, tie up the loose ends and deepen our new connections.  Door opens at 16:00, first feedback round at 17:30.
So, I could really use your help in 3 ways to make sure that Emergent Berlin 2014 and beyond are sustainable to produce:
1) Finances – Please consider making a tax exempt donation in any amount to our crowd funding we currently have running on betterplace.org (no registration, easy Überweisung too). Any amount that is not covered becomes my personal expense…

en: https://www.betterplace.org/en/projects/19839
de: https://www.betterplace.org/de/projects/19839
If just half the people on the original facebook invite list contributed just 4€ then the festival would be funded!
(or make a cash donation on Sunday during the event…)
2) Feedback – Please come by and share your experiences and stories in writing, images and conversation. Let's continue the network building we started last weekend. Feedback via email is welcome…
3) Future – Of course, it would be great to make this event happen even better in the months to come so suggestions for how to make things better and get funding are quite welcome. Contribute what you can how you would like to…
The Bar will be open, bring snacks and food to share. Email images & comments to emergent.berlin@gmail.com.
Peace,
Scottie b
(festival coordinator)
p.s. we still have some wonderful free books form the Böll foundation to share…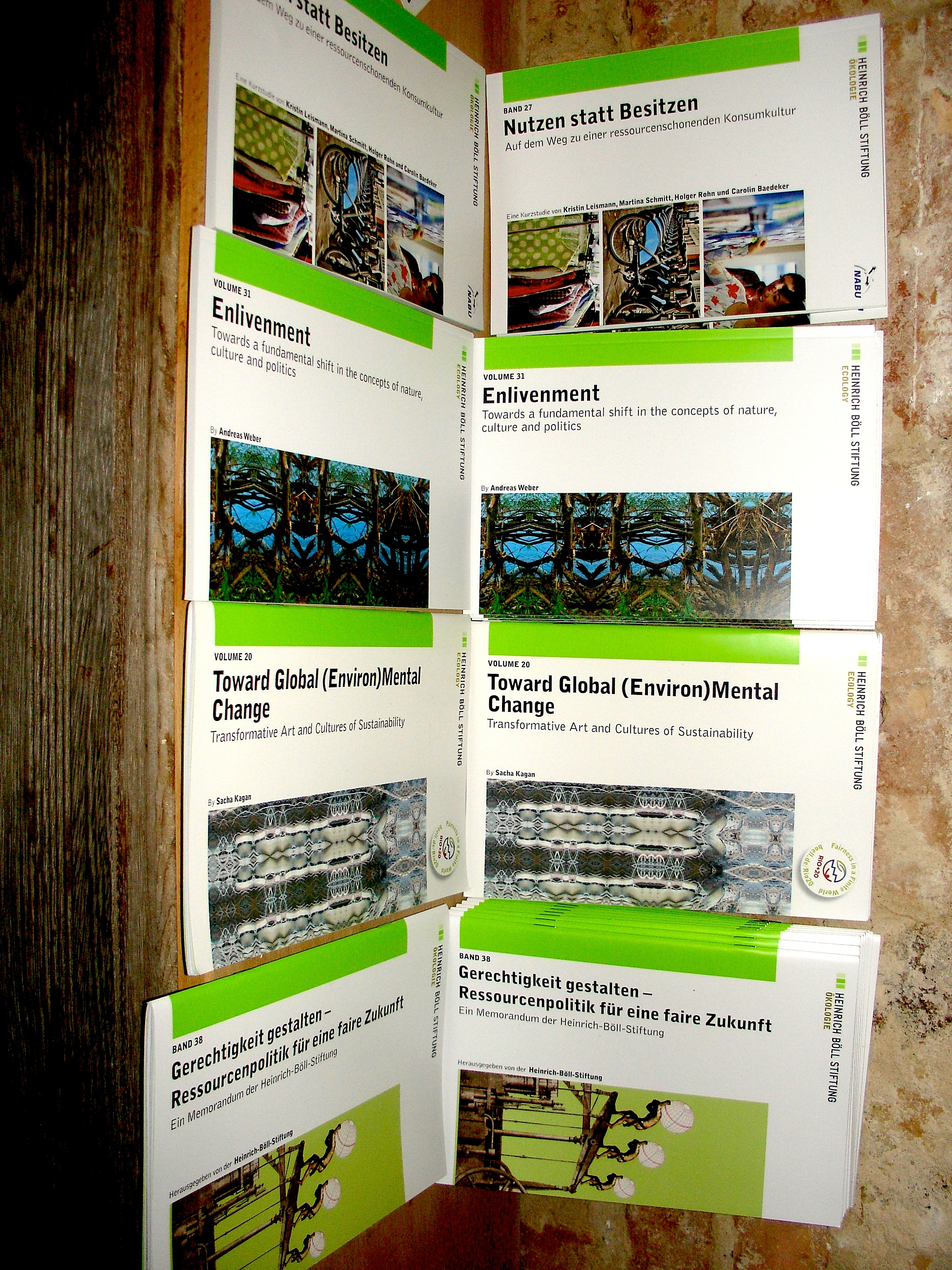 —————————————————–
DE
Liebe Emergent Berliner,
das Emergent Berlin Fest in der vergangenen Woche war eine wunderschöne Erfahrung. Über 800 Besucher erlebten inspirierende Inhalte und eine offene, authentische Atmosphäre. Gemeinsam mit euch möchten wir solche Veranstaltungen öfter stattfinden lassen und so zu einer nachhaltigen Erfahrung machen.
Deswegen seid ihr herzlich diesen Sonntagabend ins Baumhaus eingeladen, wo wir zusammen ein erfolgreiches Festival feiern, Kontakte pflegen und neue Bekanntschaften machen wollen. Los geht es um 16:00 Uhr, die erste Feedback-Runde beginnt gegen 17:30 Uhr.
Bitte unterstützt uns auch weiterhin, damit das Emergent Berlin 2014 keine einmalige, sondern eine nachhaltige Veranstaltung bleibt.
1) Finanziell – Habt ihr schon für unsere Crowd Funding-Kampagne auf 
betterplace.org
 gespendet (steuerabsetzbar, keine Registrierung nötig, einfache Überweisung)? Alles, was wir nicht durch Spenden decken können, müssen wir aus eigener Tasche bezahlen…

Es würde reichen, wenn lediglich die Hälfte der Besucher 4€ spendet. Am Sonntag habt ihr auch die Möglichkeit einer Bargeld-Spende.
2) Feedback – Kommt vorbei und teilt eure Erfahrungen und Geschichten. Egal ob in Texten, Bildern oder Gesprächen. Lasst uns das Netzwerk, das wir letztes Wochenende begonnen haben, weiter ausbauen. Ihr könnt uns das Feedback auch in einer E-Mail zukommen lassen.
3) Zukunft – Es wäre großartig, wenn das nächste Emergent Berlin ein noch schöneres Fest wird als es sowieso schon war. Bald geht es schon wieder in die Planungsphase des nächsten Events… Habt ihr Vorschläge, wie wir uns verbessern und weitere finanzielle Unterstützung erhalten können? Wir freuen uns über alle, die uns in irgendeiner Art und Weise unterstützen möchten.
Am Sonntag wird die Bar geöffnet sein. Bringt Snacks und Knabbereien zum Teilen mit! Bilder und Kommentare nehmen wir per E-Mail entgegen: 
emergent.berlin@gmail.com
Viele Grüße
Scottie B. (Emergent Berlin Veranstalter)