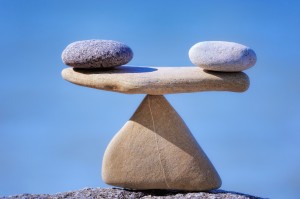 A salon style event where 3 provocateurs have 10 minutes each to present an interesting concept or idea related to the topic of "balance" as catalytic 'food for thought' in the form of spoken word, sound or dance.
After each provocation there will be an open Q & A discussion session where attendees, artists and creators are invited to interpret and transform the provocateur's input into their chosen media (drawing, painting, sculpting, writing, discussion, etc.).  Full info
~
Eine Veranstaltung im Salon-Stil. Drei Provokateure stellen jeweils zehn Minuten lang ein interessantes Konzept oder eine Idee zum Thema "Balance" vor. Diese Denkanstöße ("Food for thought") können in Form von gesprochenem Wort, Musik oder dargeboten werden.
Nach jeder Provokation findet eine offene Diskussion zwischen den Anwesenden, Künstler*innen und Kreativen statt. Gemeinsam interpretieren und transformieren sie die Idee des Provokateurs in ein Medium ihrer Wahl (Zeichnung, Bild, Skulptur, geschriebener Text, Diskussion etc.).  INFO