We're building a project and event space for sustainability, where neighbors and local changemakers can meet, collaborate and support each other.
Help is welcome and needed!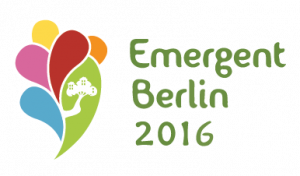 We're just gonna start now anyway. Das Baumhaus – project space for sustainability in Berlin – opens it's doors. You're all warmly invited to join us next weekend for the Baumhaus kick-off weekend September 24-25.
The first three weeks program in Baumhaus will be the "Emergent Berlin Festival 2016". While we're still building and decorating during the week, there will be already lectures, workshops and talks on the weekends: Which initiatives and ideas are emerging in our city? What can we do ourselves and together to bring forward positive change? What do we want to make happen in the emerging baumhaus space?
We hope to see you all on Saturday, September 24th at noon for Baumhaus Barcamp or at 9pm for the Party at Panke. And if you want to join in building the next days – just come by, we're now here every day from 10am-10pm…
p.s. pics from the construction site on our facebook page