WHO WE ARE

We're all brought together by the common driving question: "What can I do to make the world a better place?" 
Founders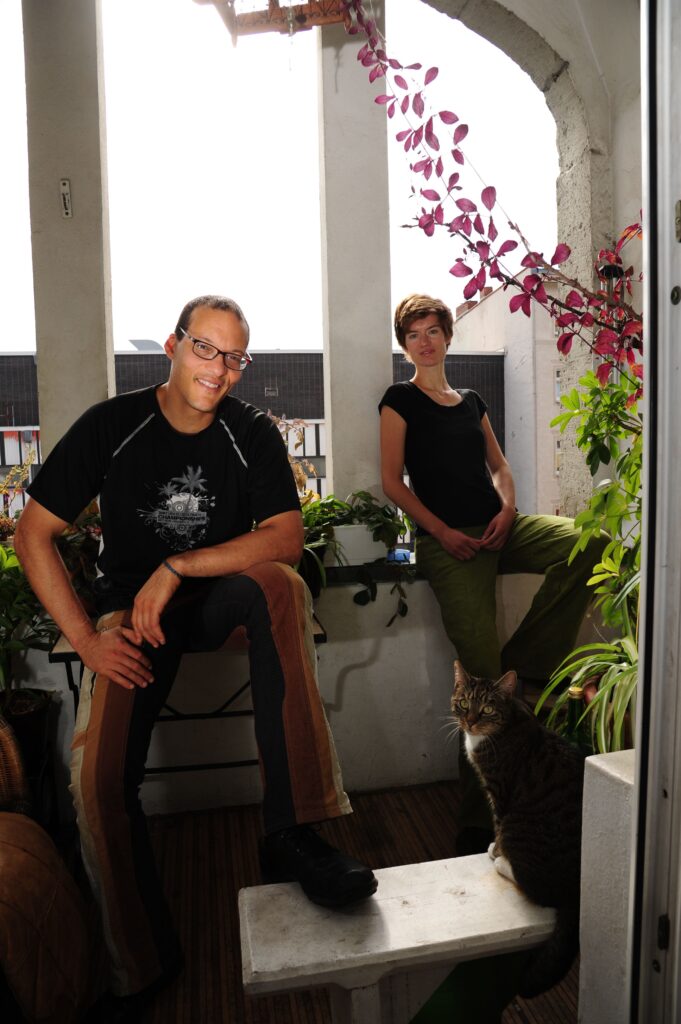 C. Scott Bolden is a Designer, Artist and Engineer who came to Berlin from Brooklyn, New York. He worked at Smart Design designing and engineering OXO Good grips housewares, other products and the interior design for NYC's Internet Business Center. He served as the chairman of the Environmental Responsibility Section of the IDSA (Industrial Designer's Society of America) and guest lectured at New York University, Parsons School of Design and New York School of Interior Design. He was involved in early Life Cycle Analysis research and led the team to develop the first functional AI application for Ford Motor Co. He is a founder of the art and design collective, Skizum Studios where he designed and built several spaces for culture, art and community-building events in New York & Berlin. His current focus is design and consulting from a 'broad spectrum' of perspectives regarding sustainability considering the personal, ecological, aesthetic, cultural, economic and social realms (peaces). Sometimes he is a DJ and he was World Champion in Ultimate Frisbee with team USA in 2008.  Video interview with Berlin im Wandel – Scott explains the Baumhaus /  Video about Scott from the first years of Baumhaus / WHY BAUMHAUS – Personal statement
Karen Wohlert has a background in social sciences, activism and project organizing and has been building up Baumhaus with Scott since 2012. Currently, she is leading three of our current projects in Baumhaus: the building up of the LebensMittelPunkte Netzwerk Berlin, funded by the Berlin Senate Administration as part of the Berlin Food Strategy plus two living labs for the EU Research and Innovation Action projects FoodSHIFT 2030 and SWITCH. She is passionate about unfolding the transformational power of cities and people and shares her experiences in Baumhaus consulting and workshops. 
Collaborators, Partners & Supporters
As a hub space with many collaborative & co-creative projects, we're working with a broad range of people and partners. So far, more than 800+ people alone have helped building or space, and even more participated in our projects. Here you can find a list of early supporters and partners in the first years of Baumhaus, and here you can find the founding members of our non-profit association (Verein), which we started a few years later to organize local projects. By now, we have an extensive network in our neighborhood, Berlin and beyond, covering many disciplines and experiences we can use to create teams specific to our clients needs. Below, you can find partners and sponsors of some of our projects.