HOW WE WORK
Our work is based on design combined with other creative methods and frameworks. We call our approach "Sustainability Thinking".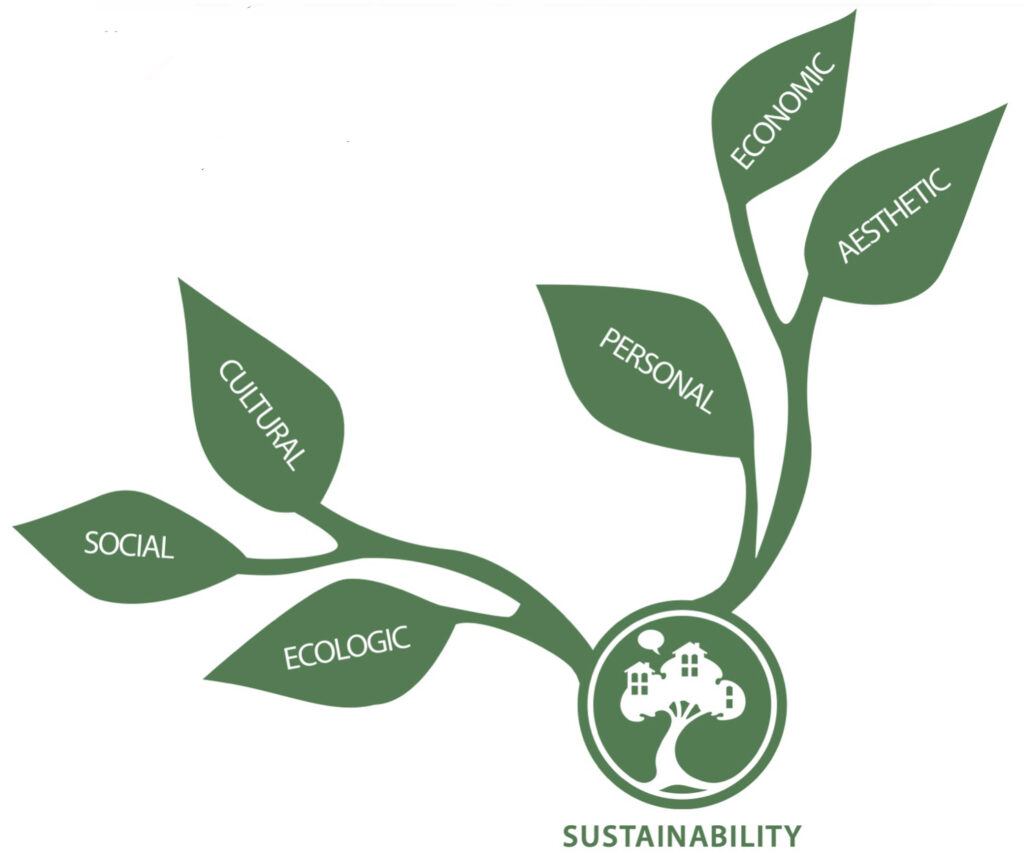 Sustainability Thinking is similar to the Design Thinking approach which considers many user-centric and stakeholder perspectives to develop clever solutions.  The big difference is that sustainability thinking leads us to solutions that are sustainable by design throughout the entire design process from ideation to implementation.
This approach is based on helping our clients develop clarity and a deep resonant understanding of what sustainability means broadly in the world, as well as in their own personal experience and professional challenges. We keep things simple and use a wholistic approaches that offer broad accessibility from different perspectives while providing a common ground understanding to tie things together nicely.  The frameworks we use are intuitive, flexible and sensitive to specific context.
Some of our frequently used methododologies:
Radical collaboration & co-creation // Radical modularity // Opening space for synergies // Utilising aesthetics to develop resonance and transcultural access // Regenerative maintenance // Soup modeling // PEACES – six dimensions of sustainability