When:
2. July 2019 @ 19:00 – 22:00
2019-07-02T19:00:00+02:00
2019-07-02T22:00:00+02:00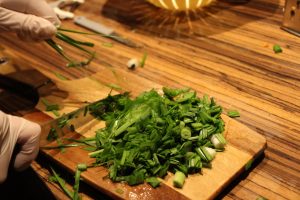 EN
Who wants to join us for a monthly action of preserving rescued vegetables? Everyone is welcome, wether beginner or professional fermentator :)
please let us know if you will come so that we know how much vegetables we need: send a short email to info@baumhausberlin.de
DE
Zusammen gerettetes Gemüse haltbar machen, zum Mitnehmen nach Hause für alle! Wir wollen ab jetzt jeden Monat eine Fermentier-Aktion* machen. Wer hat Lust mitzumachen?
Kick-off & erster Durchlauf: Dienstag, der 2. Juli 19 Uhr. Alle sind eingeladen, egal ob Profi oder Anfänger, aber bitte sagt kurz per Email ob ihr kommt, denn wir gehen vorher für alle Gemüse besorgen… /// –> Anmeldung: kurze Email an info@baumhausberlin.de ///
Wir wollen dieses Format mit euch testen und dann weiter ausbauen und für mehr Leute mitzuproduzieren… Save the date (: Nächste Termine: Dienstag 6. August / 3. September / 1. Oktober / 5. November
*eine Veranstaltung im Rahmen des Aktionsabends "Kollektive Selbstversorgung" vom trim tab collective
https://www.facebook.com/events/592491207937580/