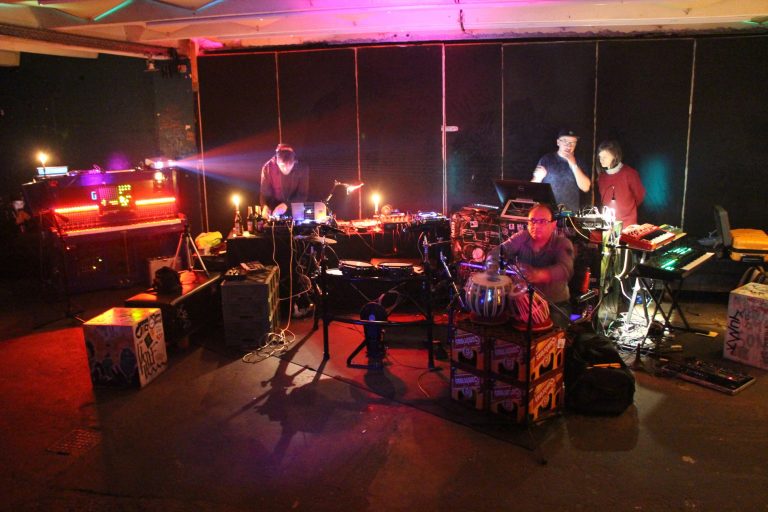 On May 17, 2019 we gathered some of our favorite local musicians together at Panke e.V. for another special live "Immaculate Contraption" improvisational performance during our "HalfTime" party.  Our goal was to collectively sound like a Dj without using any loops or prerecorded materials, everything must come live from the moments that we create together…
These samples are recorded on a video camera of our sound check and the beginning of our first set:
Excerpts from this session feature: Rakesh Raj Nayak – tabla, Mathieu Pe – trumpet & keyboard/synth, Daniel 'Keyser' Reichel – electro drums, Genys Zhemavibracija – dub master with bitwig sponsored gear, Scottie B (Baumhaus) – vocal efx
If you know of musicians who would like to join in one of our next performances then have them contact us.
Even if you are not a musician and would like to join in the magic of a jam session, feel free to come to our regular "FLOW" meditative jam sessions every last Wednesday of the month or every Thursday evening after dinner at Community Networking Nights.