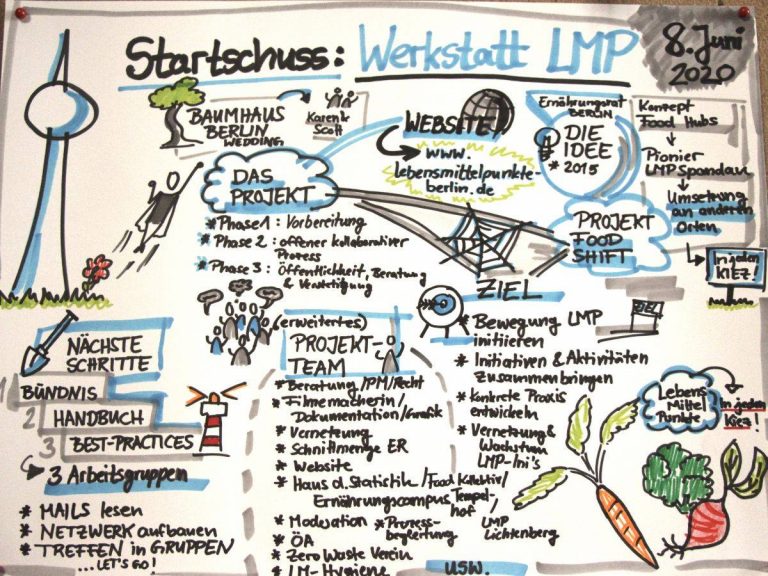 Dear Friends of Baumhaus,

Our regular Community Night and all other public events are still on pause because of Corona. However, we're back with two new projects! We're inviting all of you to get back in touch, exchange ideas and collaborate with us on those projects…
One project is "Werkstatt LMP". As a part of the city's plan to transform the local food system, they want to build a network of local food hubs –  in cooperation with us. We're building up a Best-Practice-Neighborhood!  It's an exciting project and at the same time it helps to finance the Baumhaus for now.
Also, there is now a Call for Participation for our project "Rise of the Evengers", which also will be the theme of this year's (mostly online) Emergent Berlin Festival in November.
We hope you're all well! Let us know if you want to help or have a project that we could connect with ours…
Scott & Karen