Wann:
28. February 2018 um 19:00 – 22:00
2018-02-28T19:00:00+01:00
2018-02-28T22:00:00+01:00
Wo:
Das Baumhaus Berlin
Gerichtstraße 23
13347 Berlin
Germany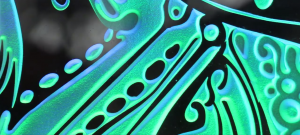 Flow :: Special I.G.O. Sessions (last Wednesday of each month)
Flow is a state of being… an experience when you allow yourself to be 100% fully engaged in the present moment in a feedback loop between clarity and satisfaction. It is an undeniable sensation where things seem to be more effortless, pleasurable, in sync, and you can easily sense a connection with something greater than yourself; this is what we will create:
• a connected and mindful meditation where it is possible to blissfully surf the cutting edge of the present moment together…
 • a game where it's possible to feel excited and calm in the same moment, and everyone can win as much as they like…
 19:00 – Doors open, meet and greet
 19:45 – Introduction, warm up & first jams (planting seeds)
 20:45 – Second round of jams (human sequencer game + other fun stuff)
 21:30 – Closing & feedback
+ TBD – poets, singers, instrumentalists etc. send mail to info@baumhausberlin.de to reserve a guest spot
Scott Bolden, co-founder of Das Baumhaus Berlin will share some very easy, practical and effective methods developed during the last 3 years of facilitating the "Improvisational Groove Orchestra" (I.G.O.) improv vocal jam sessions. Within 20 minutes participants learn to use the common sound space to create resonance in the form of improvisational music where it is quite common to experience some real flow moments…
It is very easy to participate, no musical talent or training is required so anyone is welcome to join. Most of the session is done with eyes closed to avoid visual distractions and keep focus on the co-created sound space. During these sessions we will also have special guest instrumental musicians, poets, writers and beat-boxers etc… If you would like to be a special guest, please send us a message.
Important – if you have never done this in the Baumhaus before and can not make it in time for the intro and warm up, then please wait until the next session to join. It is very important to understand the methodology and warm up in the group before joining in!

Here are some recording samples from past sessions…
•
https://www.baumhausberlin.de/en/2019/11/19/proof-of-real-magic/
• https://soundcloud.com/das-baumhaus/sets/improvisational-groove-orchestra-baumhaus-23072017
• https://soundcloud.com/scott-bolden/ebb-and-flow-p2-edit-2
• https://soundcloud.com/scott-bolden/gently-flowing-through-a?in=scott-bolden/sets/ego-session-5-nov-13-2014
• https://soundcloud.com/scott-bolden/02-igonr8-tighten-up-exercise?in=scott-bolden/sets/above-beyond
 Now imagine these with poets and some acoustic improv instruments…
*Pay-as-you-feel €8 – €15 :: We ask our guests to consider: • their personal budget • the value of their experiences in the Baumhaus • the value of supporting the Baumhaus so that we can continue facilitating these and various other types of experiences
** Bring snacks to share, we have bio drinks for sale or you can bring your own!