Baumhaus Community Networking Night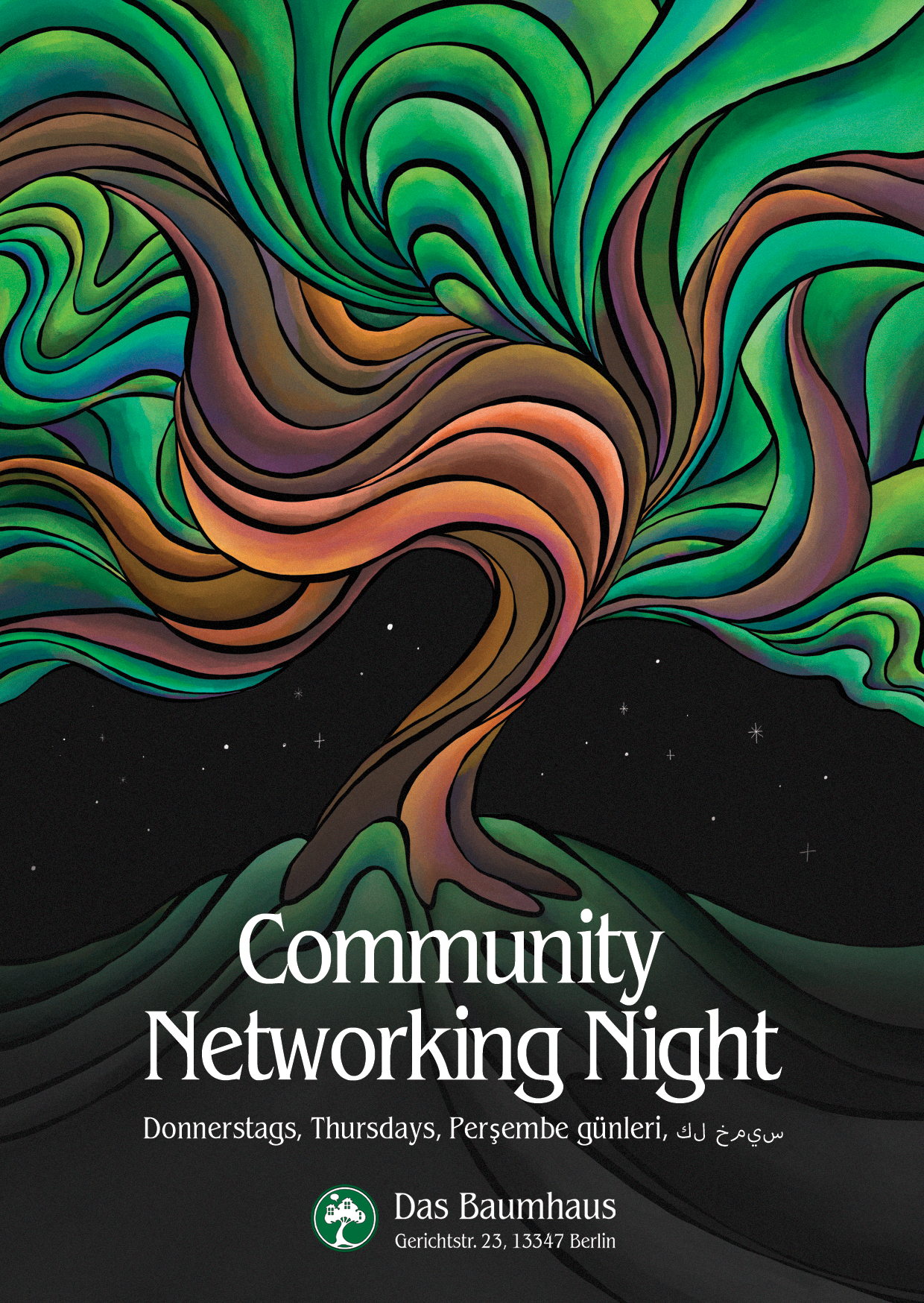 Restart: Community Networking Night is back!
Community Networking Night is all about bringing people together from all walks of life who share a common desire, to do what they can to make the world a better place.  Each Thursday evening the entire Baumhaus becomes an "Open Greeting Zone" where it is totally normal to introduce yourself to anyone else and expect the same in return.  Enjoy meeting people in an authentic and informal atmosphere, developing organic relationships, sharing perspectives and collaboratively supporting each other.
You are invited to get involved however you like, from joining the kitchen crew to preparing the vegan buffet, joining a workshop, cleaning up, helping out with some up-cycling projects or just hanging out. Contribution for food/drinks/space: 5€ reduced – 10€ normal – 15€ soli price.  Check our event calendar for schedule details…
General Schedule
17:00 doors open
18:00 join the kitchen crew (bring a clean shirt plus something to tie back your hair:)
18:30 workshop or scheduled activity (check our event calendar if there is one)
20:00 vegan buffet – includes tea, water, coffee or bring your own drinks
21:00 "News You Can Use"
21:45 "FLOW" group vocal meditation (in seminar room, an additional 3€ – 5€ pay as you feel)
23:00 end
* Please note: May 19th, parts of the Community Networking Night will be filmed/livestreamed, as we're working to develop a hybrid format for more inclusivity of the event. You can watch our first experimental livestreams here: https://www.baumhausberlin.de/live/