Saturday, Nov.18, 2023 – 21:00 until late…
On a planet in desperate need of saving, rose a group of everyday heroes dedicated to bringing more balance into the world… The EVENgers! In this episode our heroes try to spread and preserve the evolution towards sustainable transformation ...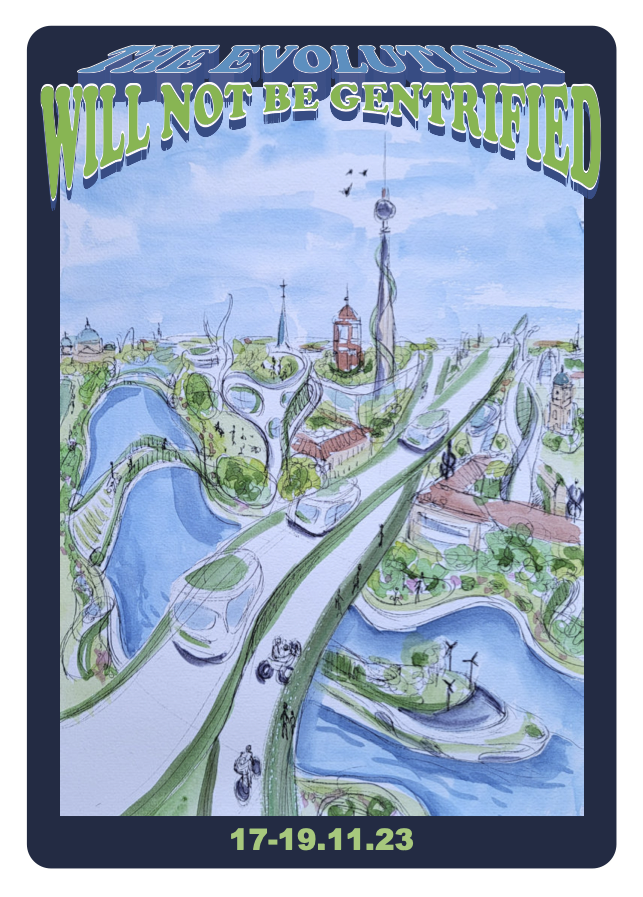 Our adventure begins at Panke CLub located at Gerichtstr. 23 (Hof 5), 13347 Berlin
Doors open at 21:00, Pay as you feel between: 8€ reduced – 12€ normal – 20€ soli price
21:00 Soulski (Stranger Funk / Wedding Soul)
23:00 Soulix (Disko International | Beat Kollektiv)
24:00 Live – Milonaut record release
01:00 Femdelic
02:00 J-Star
04:00 CRONAM
All night –  Special guest MCs with sound engineering from eNμ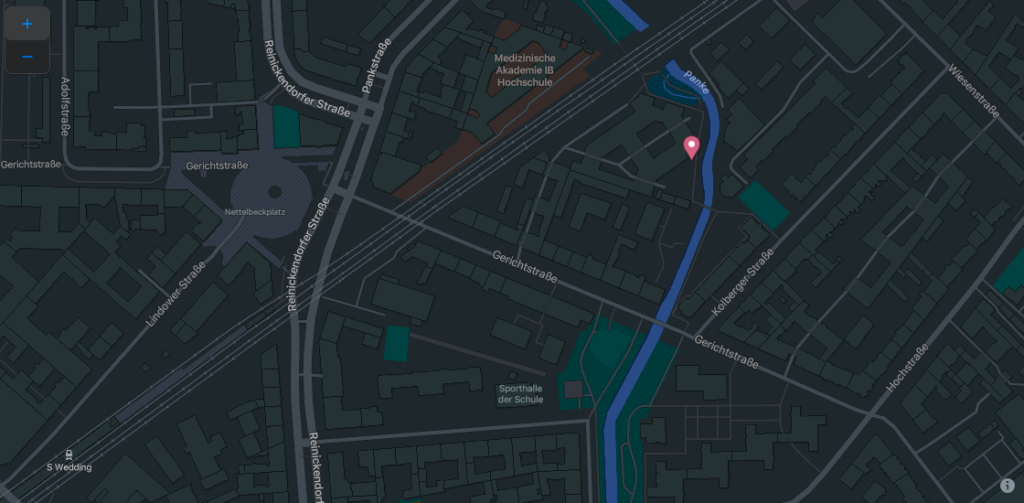 ..
Concept – Baumhaus Berlin
Art Direction – Skizum Studios
..
The band…
Milonaut is floating in spheric soundscapes. bouncing on beats. baroque and swag. embracing and shaking…
Website: https://www.milonaut.de/
Facebook: https://www.facebook.com/milonaut Instagram: milonaut_music
Youtube: https://www.youtube.com@milonaut5062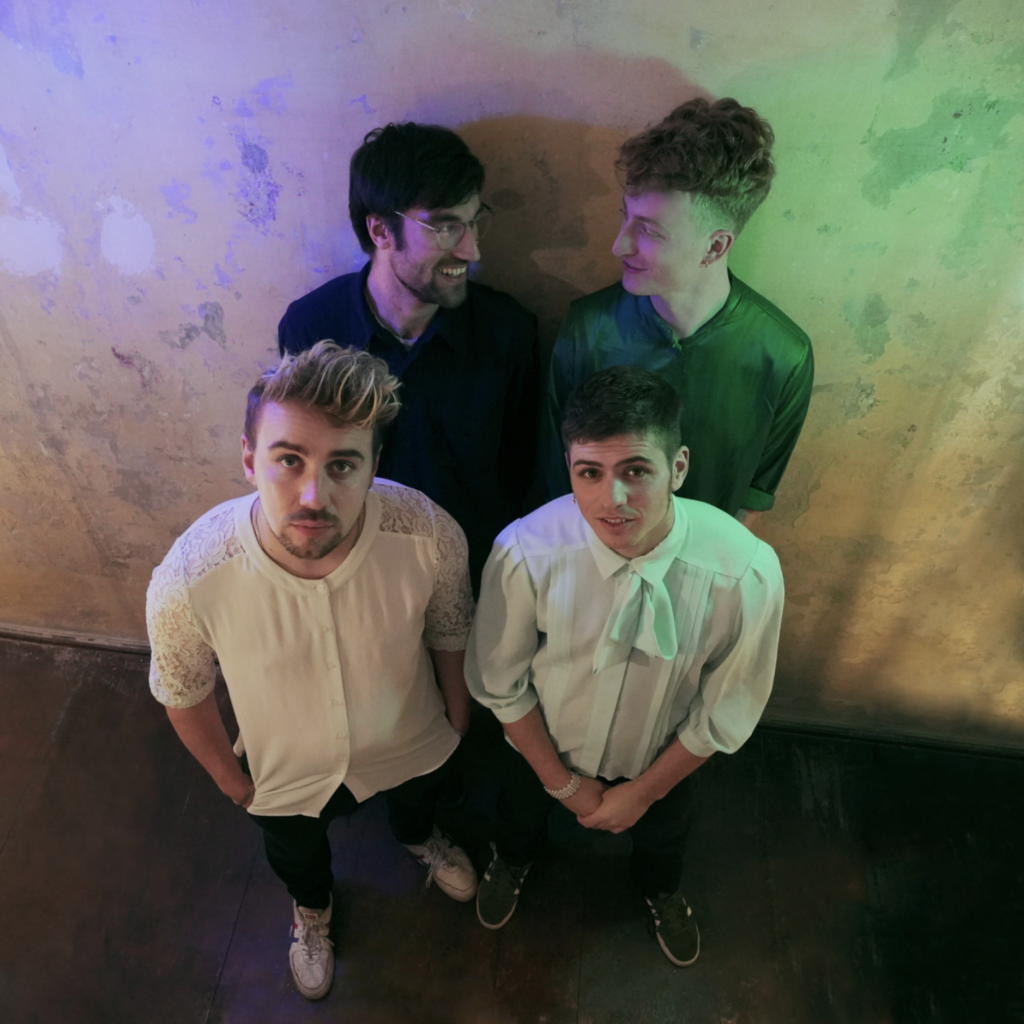 Bei Milonaut treffen barocke Texte auf sphärische Beats. Die vier Musiker aus Leipzig, Dresden und Berlin vereinen ihre musikalischen Hintergründe (Jazz, Klassik, Pop), um englische Barockpoesie mit ihrer eigenen Klangsprache zu verbinden.
"to see a world in a grain of sand and a heaven in a wild flower"
Die erste sowie die zweite EP greifen barocke Gedichte auf und setzen sie in einen aktuellen Kontext. Die eigenen Texte sind manchmal sehr detailreiche Beschreibungen der Wirklichkeit aber auch fließende Beobachtungen einer nicht immer klaren Welt.
Klanglich verbinden die vier Musiker auf unbeschwerte Art und Weise vielfältige Stilistiken zu dem wiedererkennbaren Milonaut-Sound. Heraus kommt eine Mischung aus sphärischen Synthesizerklängen, rotzigen Bläserriffs und groovigen Basslines, die auf tanzbare Beats treffen, über denen eine warme, intensive und virtuose Stimme mal schwebt, mal schreit, mal rappt und improvisiert. Milonaut klingt als hätten sich Fat Freddy's Drop, José James, Sophie Hunger, Pink Floyd und Radiohead getroffen, um gemeinsam tanzbare Musik zu machen.
"Flickering of light, orange blue embrace Chirring in my ear, whirring in my head"
Die Band lebt von ihrer unbändigen Bühnenenergie. Wer Milonaut live sieht und hört, merkt sofort, dass hier vier Personen auf der Bühne sind, die unglaublich Lust haben Musik zu machen und das Publikum mitzureißen. Dabei überzeugen die an Musikhochschulen ausgebildeten, mehrfach ausgezeichneten (Nahaufnahme Berliner Festspiele, Bundeswettbewerb Gesang, World Street Music Award) und tourerfahrenen Musiker (Sophie Hunger, Alice Phoebe Lou, May The Muse) sowohl im intimen Duorahmen als auch in voller Besetzung mit zahlreichen Keyboards.
Durch die nahtlosen Übergänge der Songs schafft Milonaut es, wie ein handgemachtes, vielseitiges live DJ Set zu klingen, bei dem man eigentlich nicht will, dass es aufhört, weil man immer noch etwas neues entdecken kann. Die warmen Synthesizerflächen umarmen die Zuhörer:innen ohne sie dabei einzuschläfern, denn der Beat, mal sanft, mal swaggy, mal rockig rough, verschwindet nie. Die Konzerte von Milonaut schaffen Räume, in denen man sich wegträumen und kurze Zeit später genauso gut tanzen kann.
Mit dem Release ihrer ersten EP "More than Moon" im Jahr 2021 tourten sie durch ganz Deutschland (unter anderem Moritzbastei Leipzig, Zughafen Erfurt, Objekt Klein A Dresden, Donau115 Berlin) und gewannen im Sommer 2022 als Sieger des Colabo-Wettbewerbes eine Videoproduktion zu ihrer nächsten Single, die Anfang 2023 erscheint.
"dare love that and say so too, and forget the he and she"
2023 wird die zweite EP der Band erscheinen. Diese ist die logische Folge auf die erste EP "More than Moon". Gedichte von John Donne und William Blake bekommen ein tanzbares musikalisches Gewand aus breiten Synthesizerflächen, Bläserriffs, geerdeten Beats und fetten Basslines. Die Songs erzählen von Beziehungsgeschichten und der Suche nach sich selbst in diesen Beziehungen. Illustriert wird das Ganze von einem Bild der Künstlerin Elizabeth Joan Clarke, die genau wie die Band in ihrer Kunst die Verbindung zwischen alter Handwerkskunst und neuer Interpretation schafft.
————————————–
Sound Engineering – eNμ
eNμ is an electronic musician, and qualified audio technician. Her practices in arts unfold around live performances and installations, that implies self-built apparatuses, field recordings and digital audio processing. And her technical experience is diverse. She worked over 15 years for radios, tv's, venues, clubs, bars, theatres, cinemas, film companies, galleries, record labels, festivals…

Jstar has been lauded for his back catalogue of over 100 dancefloor gold, official and unofficial, reggae and hip-hop remixes for the likes of Blackstreet, Gang Starr, Busta Rhymes, Major Lazer, Madness, DJ Vadim, Tack>Head, Mark Ronson, The Black Seeds and others.
"Jstar is an original don… Early dj that helped inspire the Major Lazer crew! Bad man!" DIPLO
Growing up in West London surrounded by reggae, rave, funk and hiphop, Jstar soon started DJing. This led writing and producing music that has been widely acclaimed by the likes of Mixmag, David Rodigan, Norman Jay, John Peel, Grandmaster Flash and The Clash's DJ, Don Letts.
Jstar's productions are constantly pushing boundaries, illustrated in albums such as 'Licensed Plates', 'Stand To Order' and 'Dub To Order.
"I love to play a killer reggae sets with amazing MC's but whether it's a party or club, sometimes I'll spin everything from tropical disco to funk, dancehall or drum & bass -especially if it all owes its debt to sound system business" Jstar
Jstar often features as tour DJ/Performer with international vocalist Soom T (also performing his album live as support for Soom T's band)-  and has performed solo many times at festivals such as Glastonbury (UK), EXIT (Serbia), Womad (UK), Fusion (DE), Electric Castle (Romania), Splore (NZ) Symbiosis (USA), Island Vibe (AUS), The Big Chill, Big Love, Kelburn Garden Party (SC).  He has played shows in almost every country in Europe as well as India, China, Canada, Australia, New Zealand, Kenya, Mexico, Vietnam, Cambodia, Singapore and been a guest at Ibiza's legendary Space club 4 times.
"My highlight of the last few years was performing at Exit Festival to 10000 people with Dynamite MC after The Prodigy. I'm honoured to have been on line ups with, Diplo, Dead Prez, Shapeshifter, Dreadzone, Netsky, Andy Smith, Prince Fatty, A-Skillz, Maceo (DeLaSoul), Sly & Robbie, Cypress Hill, Morcheeba, Shy FX, Nicky Blackmarket.
Past London DJ residencies include Rootikal (London) with David Rodigan & Earl Gateshead, The Big Chill Bar,, Jet Set (Subterranea). Also London clubs such as The End, Plastic People & Heavenly Social.
"… always good to have a J-Star moment … like it." Daddy G (Massive Attack)
"the Jstar touch works for me everytime!' DJ Andy Smith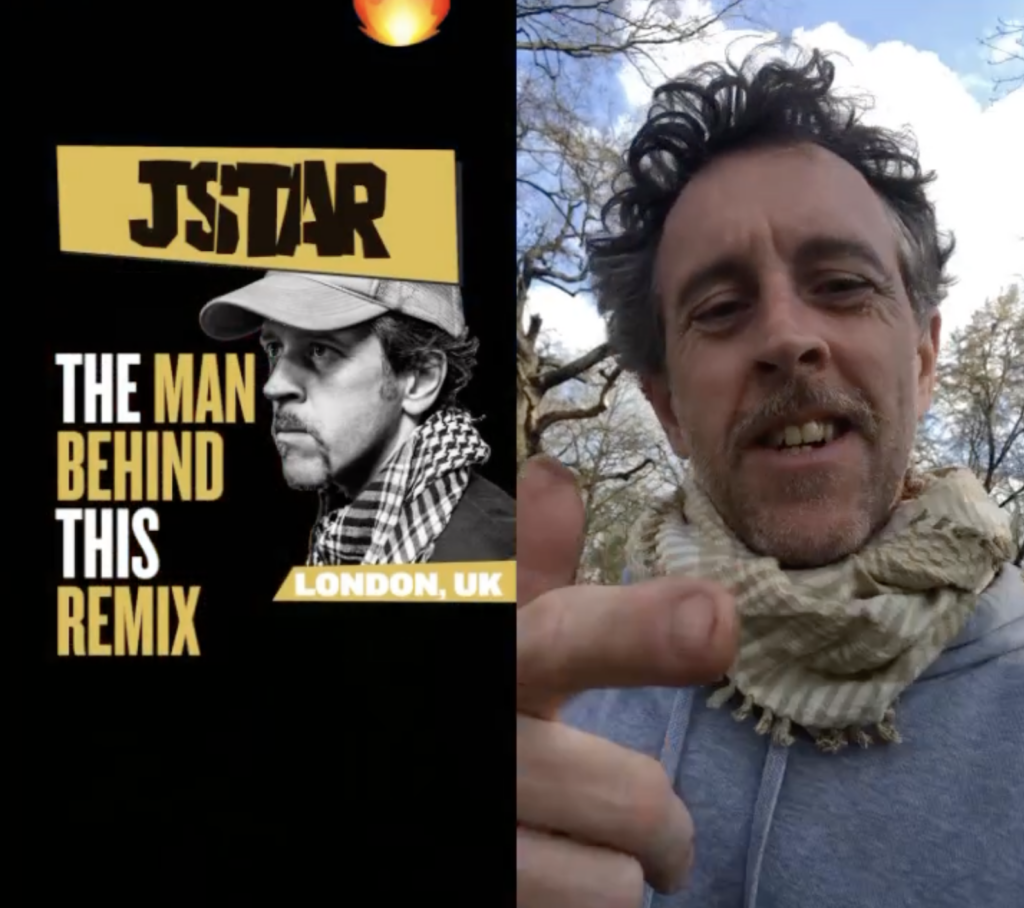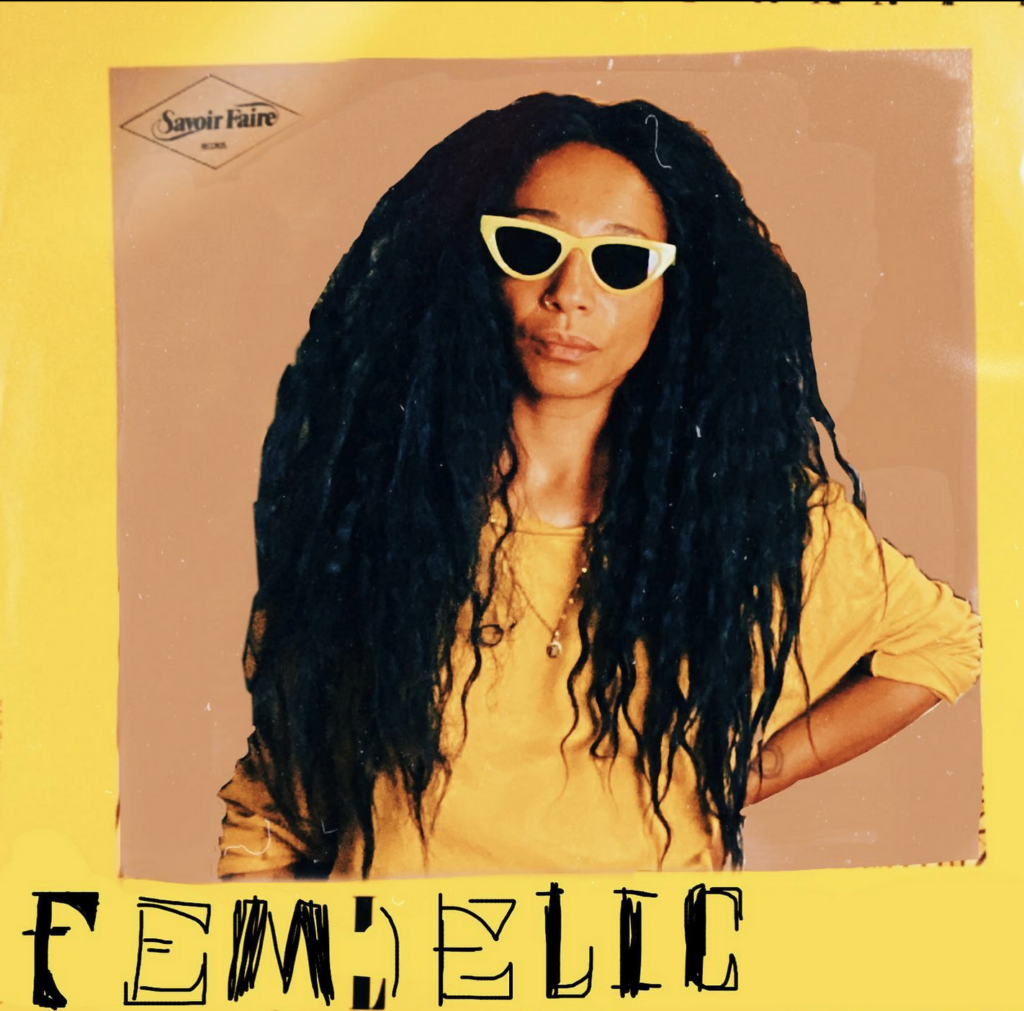 Mixing for me, is the most fun and from the beginning a big part of my musical journey… since I liked even in funk the more electronic influenced sounds, breakdance and electric boogaloo caught me a lot.
I am still on a Journey and like with everything, there is always room for growth🌀🌳
DJ Soulix (Disko International)

ENGLISH
Dj Soulix (Disko International | Beat Kollektiv)
is a founding member of Berlin based "Beat Kollektiv".  In 2006 he became a DJ and vinyl collector. His passion for music and records led to a chase for the one, special tune rooted in worldwide soul music.  In his sets, he is merging many different genres always with an eye for the mood and the dancefloor.  Genres:
Soul, Funk, Jazz, Afro, Brazil, Deep-Disco, Hip Hop, everything with a soulful sound!
https://www.instagram.com/felix_soulix/
https://www.facebook.com/profile.php?id=100009506464037
DEUTSCH
Dj Soulix (Disko International | Beat Kollektiv)
ist Gründungsmitglied des sechsköpfigen Beat Kollektivs aus Berlin. Er ist Musiksammler und Dj seit 2006 und immer auf der Suche nach dem einen besonderen Track, verwurzelt im weltweiten Soul. Seine Sets sind geprägt durch das Verschmelzen unterschiedlicher Genres ohne dabei den Fokus auf Stimmung und Tanzfläche zu verlieren. Auf die Plattenteller wandern:
Soul, Funk, Jazz, Afro, Brazil, Deep-Disco, Hip Hop, alles was Seele hat!
https://www.instagram.com/felix_soulix/
https://www.facebook.com/profile.php?id=100009506464037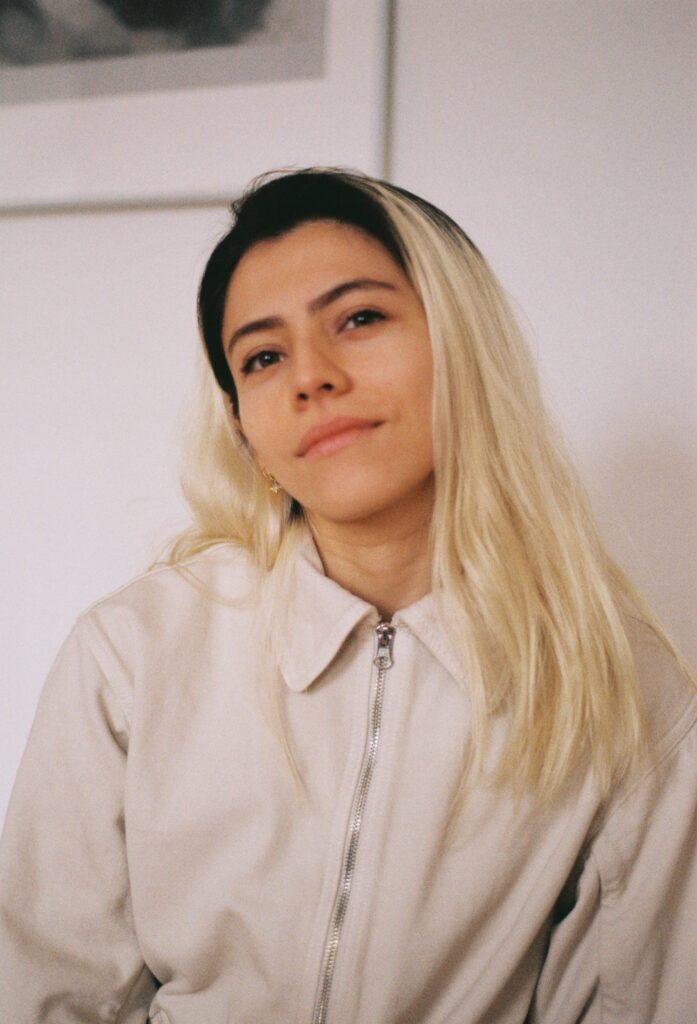 Ronja is a Berlin based DJ and dance artist.  She hosts a regular show on THF Radio, with music ranging from fun club and dance tunes to calming sounds.
https://soundcloud.com/ronjaundronja
https://www.instagram.com/ronjaundronja/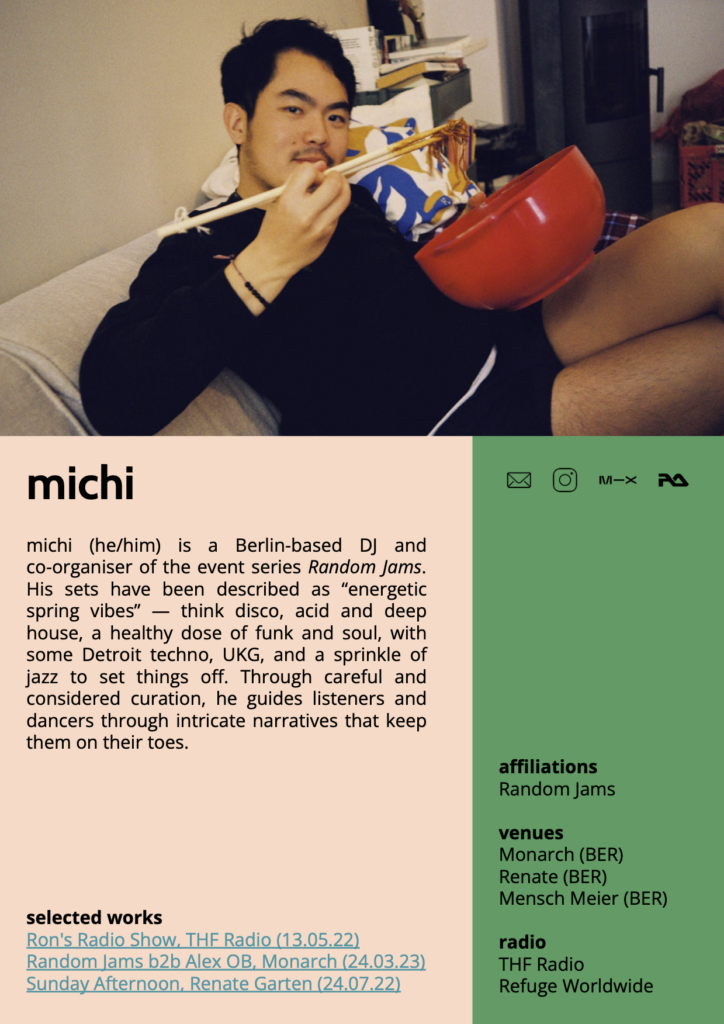 https://www.instagram.com/michi___dt/
https://ra.co/dj/michidt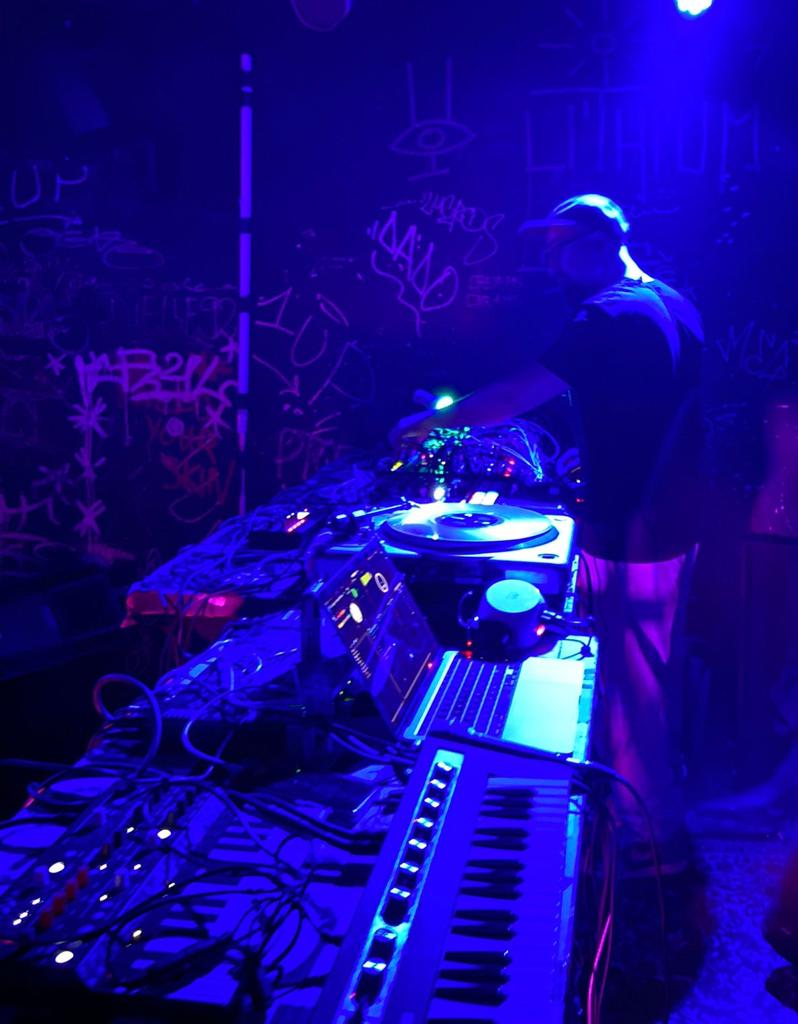 CRONAM = Criminal Robots On A Mission
Starting out as a turntablist in the 90ies, CRONAM's original underground style has morphed into an amalgamation of many things as he's progressed as a musician and forged ahead with a myriad of productions that cross the borders between contemporary Bass Music such as Dubstep, IDM and DNB and Techno. Instruments like Modular Synthesizers (Eurorack), Drum Machines, E-Drums and occasionally some Samples are part of the secret sauce to craft his sound.
website: https://cronam.net
Mix: https://m.soundcloud.com/cronam/cronam-under-water-dubstep-mix
Instagram: https://www.instagram.com/criminalrobots/
MC Tobi Do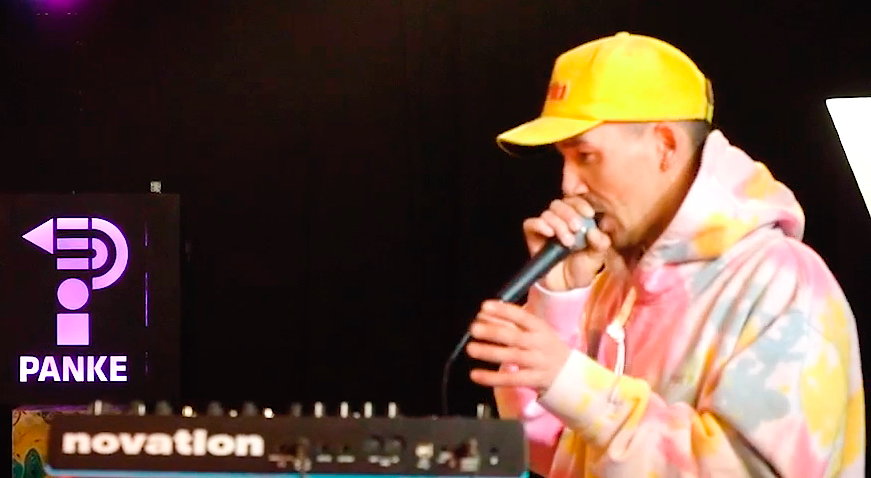 MC Do is a Berlin based artist and regularly produces great shows at Panke with several different collectives.  The master of style and smooth, expect to be joyfully engaged when Tobi picks up the mic!